8-2 won the Spa Luncheon by bringing in the highest amount of donations for the PTO Armchair Fundraiser. The teachers and administrators were treated to a relaxing luncheon on October 2 in the resource room. Thank you to everyone for donating to our school wide fundraiser.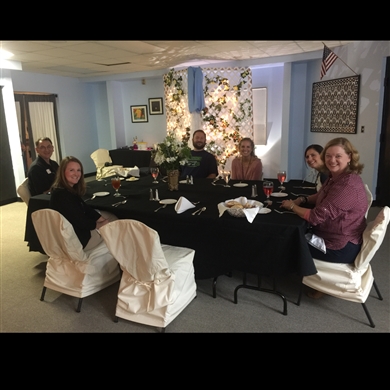 Simmons PTO
Visit the following link for more information about the Simmons PTO Armchair Fundraiser!
http://bit.ly/SMSarmchairfundraiser
Please visit the News link above for the listing of our 2015-2016 PTO Board Members and the 2015-2016 PTO Budget.
Thank you for your interest in the Simmons Middle School Parent Teacher Organization. The purpose of the PTO is to promote the welfare of students, to volunteer time and financial support for projects, and to facilitate communication between home and school. Simmons Middle School is a wonderful learning environment staffed with talented and caring adminstrators and teachers. Our parents volunteer countless hours and provide invaluable support that aides the staff in providing the best learning experience for the students at SMS. Our students are learning to be resourceful, responsible, and respectful and the PTO is an active participant in that process.